BRIDAL SERVICES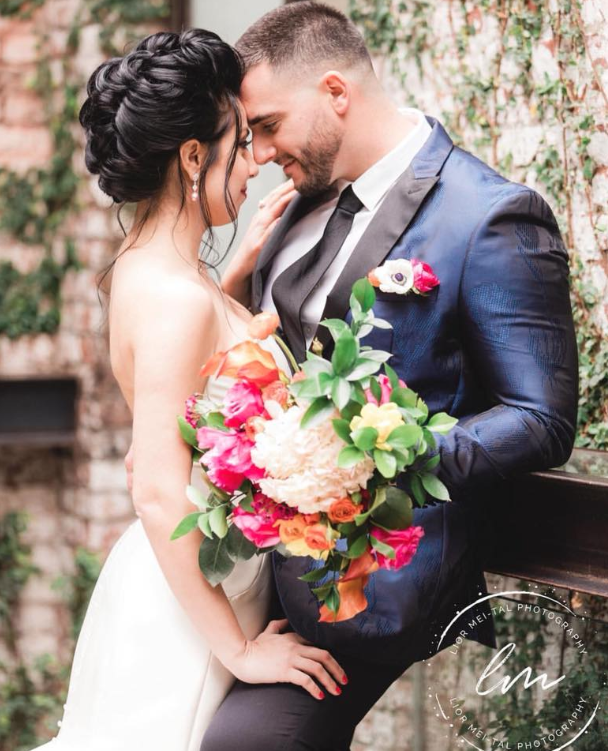 Ease into the most perfect day of your life. Your hair & makeup should be the most relaxing and fun part of wedding prep! You can rely on the expert stylists at our Yardley, PA salon.
Start with your options for the day-of festivities:
In Salon (no extra fees):
Still the great benefits of our salon atmosphere without the exclusiveness of a private party.
Private In-Salon Party ($100 per hour):
Specially prepared light fare & drinks
Salon closed for regular business- giving you a completely pampered, special feeling.
On Location (Travel fee will apply):
Headstrong comes to you! Let us take care of your hair and makeup needs directly at your venue, making your day that much easier - Stylist available for reception for additonal fee.
Bridal Hair
*All pricing is, of course, subject to change!
$100+ for Bridal Styling
$60+ for Bridal Styling Trial             
$70+ for Bridesmaid Styling, Mothers, etc
$35+ for Under 12 Styling  
Clip-in Extension Installation & Style: $50.00
Headpiece Installation & Style: $30.00
Bridal Makeup
$80 for Bridal Makeup (includes lash application if desired)
$55 for Bridal Makeup Trial (lash application additional charge)
$65 for Bridesmaids Makeup, Mothers, etc (includes lash app if desired)
$20 for under 12 Makeup
*** A cancellation deposit will be collected the day of the trial visit for 10% of the day-of cost. Your deposit will be deducted from your day-of services, UNLESS the services are cancelled with 7 days or less notice. In which case your deposit will not be refunded. ***
Call or email us to get started. Our team is SO excited to be a part of your incredible day! Feel free to bring your camera or wedding photographer - and we will of course take photos to feature on our page (with permission)!
**Bachelorette Party! Start the Party with sexy hair! Come to headstrong; get your hair blown straight, curly or something fun!!!